Alliance Names Winhere as ACPN Receiver's Choice Award Winner
Views: 64 Author: Site Editor Publish Time: 2021-05-19 Origin: Site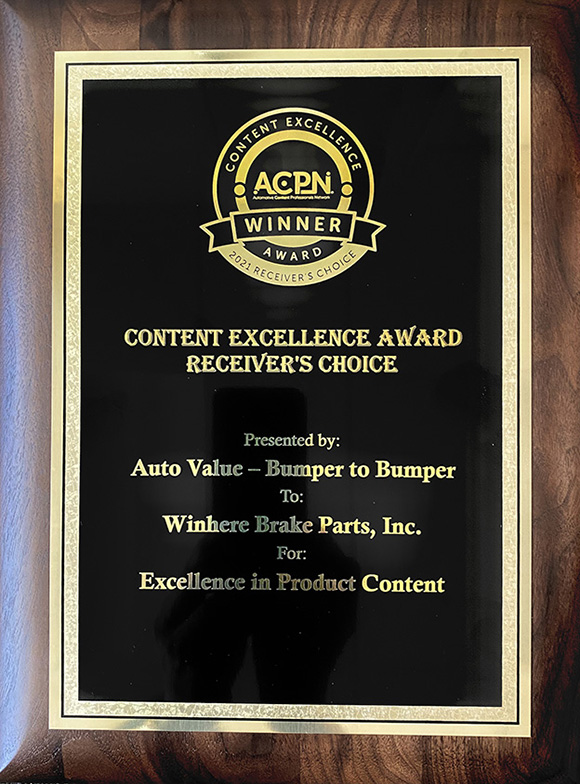 The Aftermarket Auto Parts Alliance has announced Winhere as the 2021 Auto Value and Bumper to Bumper Receiver's Choice Award winner. The award was presented at the Auto Care Association's virtual Automotive Content Professionals Network (ACPN) Knowledge Exchange virtual Conference May 19. Winhere was praised for its exemplary content, industry-leading accuracy and constant efforts to improve.

"Thank you for this tremendous honor," said Doug Labac, vice president Sales and Marketing at Winhere Brake Parts Inc. "Winhere has an outstanding team of content professionals dedicated to providing the best possible data to our partners at The Alliance. To be recognized by the Alliance for the Receiver's Choice Award at the 2021 ACPN Conference is a tribute to our close working relationship and collaboration in growing our business together."

"Winhere has both quality products and quality data, and we are proud to honor them with this recognition," said Dale E. Hopkins, vice president and chief information officer at the Alliance.