2018 EUROBRAKE
Views: 18 Author: Site Editor Publish Time: 2018-06-20 Origin: Site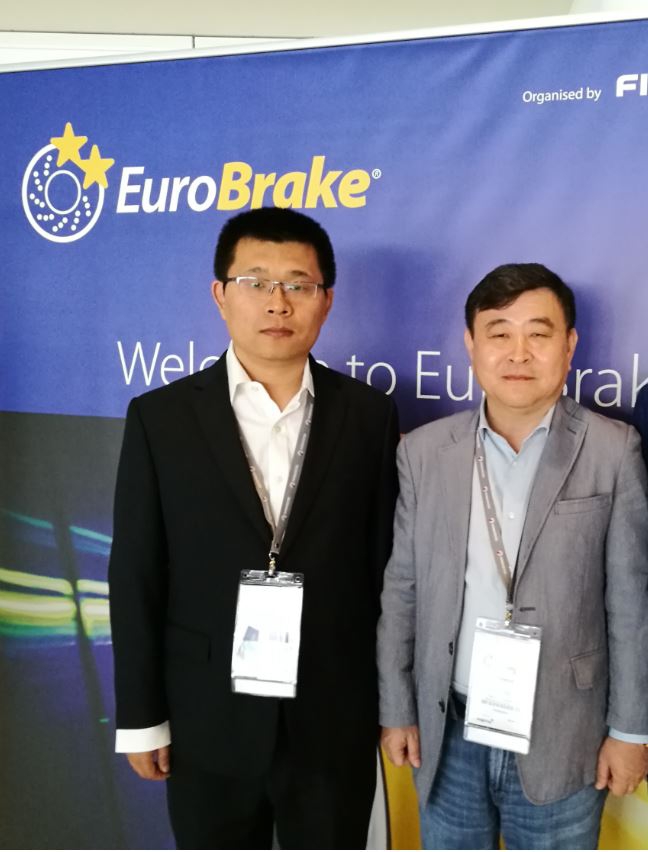 Winhere sales team and the R & D engineer team jointly participated 2018 EuroBrake & Expo held in the World Forum, Hague, Netherlands during May 22nd to 24th. It is the world's largest conference and exhibition dedicated to braking technology.
Featuring more than 120 technical presentations and nearly 100 international exhibitors this year, Winhere is one of the few exhibitors of the brake disc manufacturer around the world.
Senior engineering director Howard Chung and young engineer Song Liqiang, Li Zhen had meeting with brake expert from UK Ricardo Engineering Laboratory to discuss the design and test results of the ongoing electric vehicle project in Hague before the EuroBrake; It is worth mentioning that the R & D engineer Song Liqiang made speech in the lecture hall in the afternoon of May 23rd, Song read out the paper "Torsional strength evaluation of a high carbon brake disc" and answered the relevant questions raised by the participants. The project was completed by Dr. Yang Qianjin, who led a number of engineers at the R & D center. As one of the young representatives of the project, Song Liqiang was on the stage of the international brake field, this is the pride of the young people at Winhere! The company is willing to build a platform for more young people, in both of technology research and marketing & sales, to achieve a personal career dream and a global vision of the development of the company.
The 2018 EuroBrake & Expo has been achieved the best effect from two aspects of market development and academic exchange. Through communication with customers and attendees at this event, Winhere has been playing a positive role in the development of OEM/OES and after sales projects in near future.